Merry – A Festive Suitcase Story
In 2020 and 2021 while the Tron Theatre doors were closed due to the pandemic, we packed our suitcases and took the theatre out to our communities in a safe and socially distanced way. Suitcase Stories saw artists create professional mini street theatre experiences performed from a suitcase as a pop-up event in locations across the city. During lockdown, artists brought the magic of performance to households across Glasgow performing at the end of garden paths, in flat stairwells and doorsteps.
We created Merry with The Audio Story Company as a festive pop-up to take on the road, visiting local primary schools, community groups, St Enoch's Centre and Xsite, Braehead in December 2021 and we were delighted to bring the show back in 2022 in association once again with The Audio Story Company.
As part of our audience development strategy, we worked with eighteen primary schools across Glasgow and East Dunbartonshire in December to bring a day of free performances performances of Merry to school pupils. At weekends we popped-up in local communities with Merry, performing to family groups of all ages.
Merry is always ready for a party! She loves birthdays, the last day of school, family celebrations, special holidays and especially Christmas. Merry just wishes she could feel festive all the time. Join Merry on her most adventurous mission yet – can she track down and capture the Festive Spirit? A seasonal audio adventure for all the family.
If you are interested in hosting a performance of Merry, get in touch with Creative Learning Manager, Lisa Keenan on lisa.keenan@tron.co.uk for more information.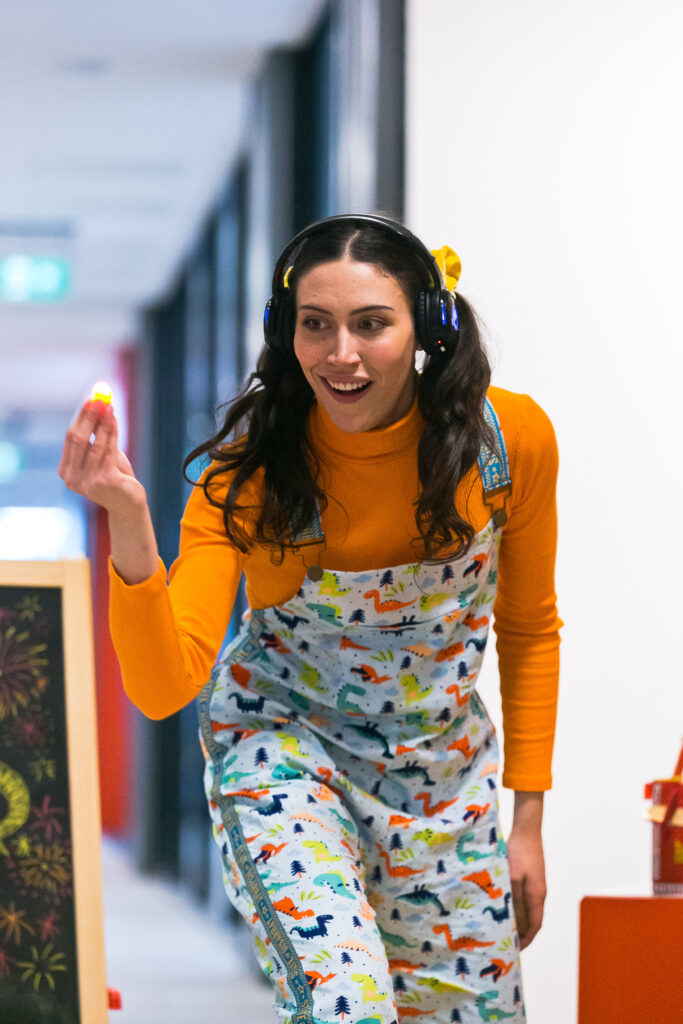 Illustration: Jamhot